Birgitt Rehbock
Assistant to the Director
PR / Event Management
Telefon: +49 (0)451 - 1505-414
E-Mail: Birgitt.Rehbock@mh-luebeck.de
Birgitt Rehbock studied theater and media studies, education and English studies at Friedrich-Alexander-Universität Erlangen-Nürnberg, where she received her master's degree. During her studies, she began working in the realm of culture management and public relations and finally worked for renowned festivals such as the Internationaler Comic-Salon, the Internationales Figurentheaterfestival, and Erlanger Poetenfest.
After finishing her degree, she first worked for the millennial anniversary of the city of Erlangen (1000 Jahre Erlangen) and for a Berlin cultural management agency. From 2007 to 2013, she did office work and public relations for Munich's Theater für Kinder. She then became assistant to the management of the film production company IMBISSFILM and later an assistant for public relations and press for Schwartauer Werke.
Since April 2017, Birgitt Rehbock has served as assistant to the director of the Brahms-Institut at Musikhochschule Lübeck and has been responsible for event management an public relations at the Villa Brahms. She is also working as office manager of our Friends' Association.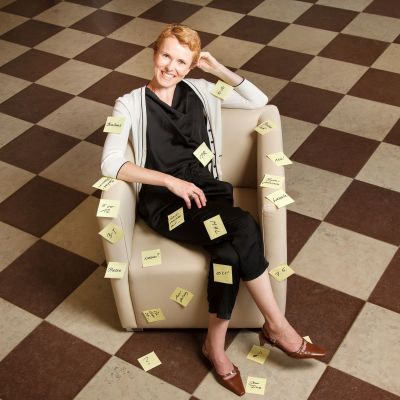 Birgitt Rehbock

© Ruvolo (2018)